PNSY - Tirante Tavern Restaurant & Bar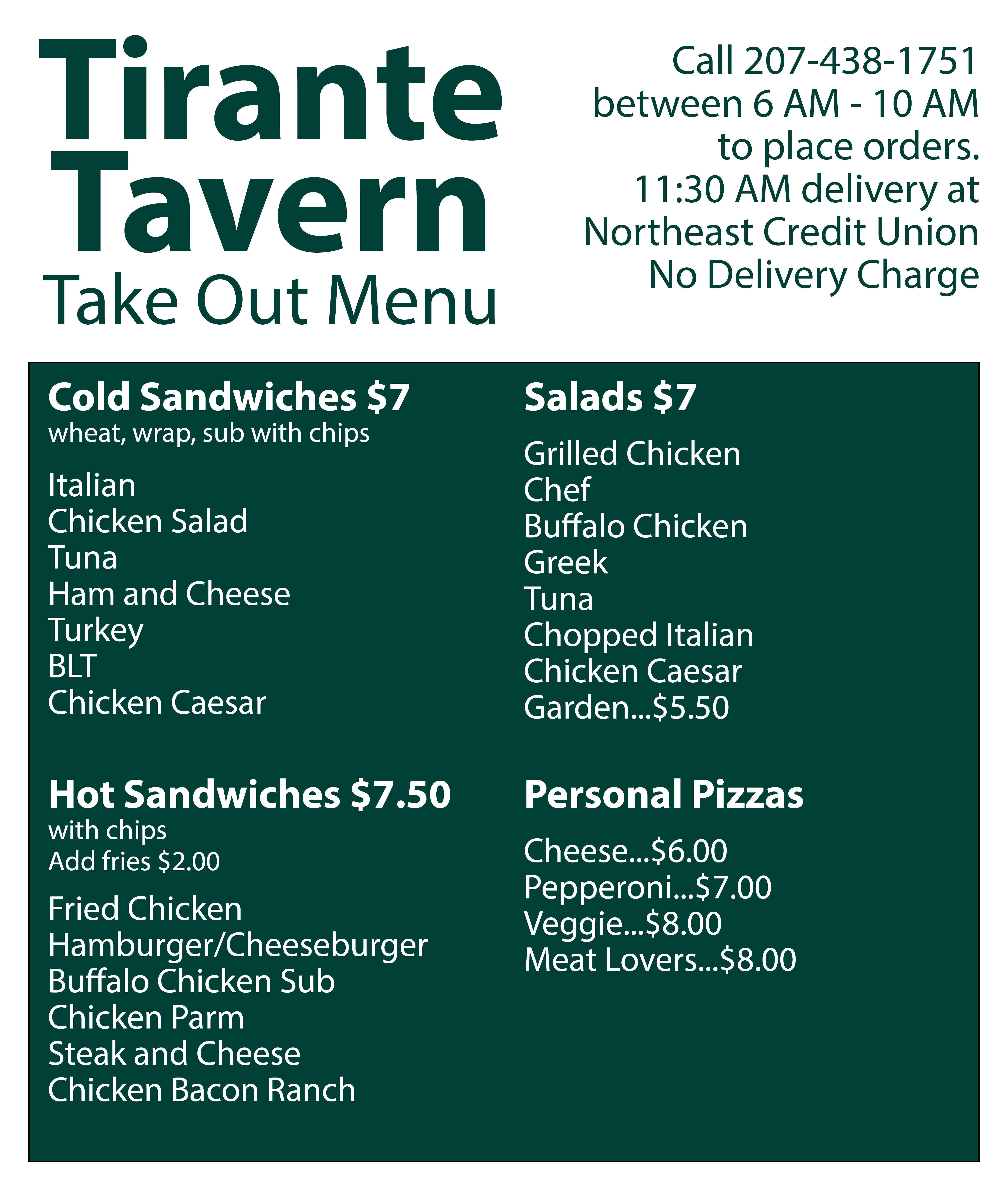 Breakfast and lunch served daily Monday through Friday. Enjoy muffins and breakfast sandwiches cooked to order to start your day. The restaurant offers a hot daily special for lunch along with a regular menu for sandwiches, soups, pizza, salads and desserts. Tirante Tavern creates custom menus for catering for private events large or small.
The Tirante Bar offers the best beverage prices, great selection, and the perfect atmosphere.
MWR Catering offers a wonderful venue (Tirante Tavern) to meet all your function needs. Our delicious menus, which range from casual to formal and include breakfast, meeting breaks, appetizers, buffets, picnics or waited dinners, will exceed your highest expectations.
---
How are we doing? We value your feedback and would like to hear from you.
https://www.surveymonkey.com/r/FoodBeveragePortsmouthNSY